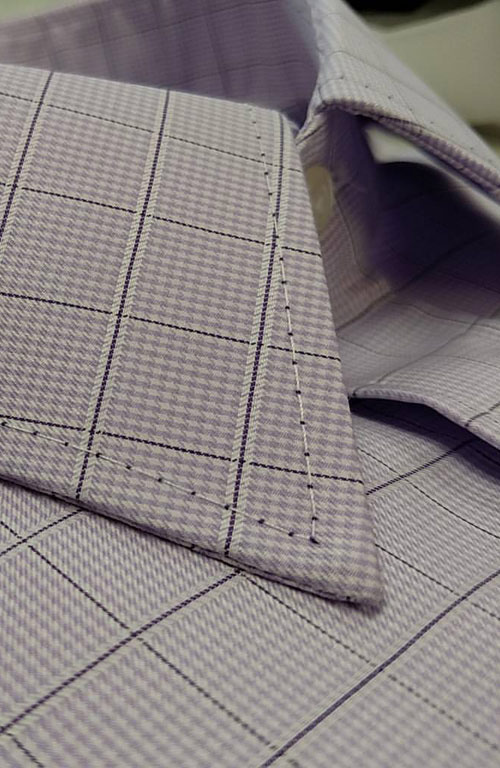 Custom Shirts
Complete your look with a Custom Shirt that flatters, fits and feels great on you. Choose from over 500 premium cotton and cotton blends from the finest mills of Switzerland, Italy, and England.
Our custom shirts include hand cut and hand turned collars, single needle construction, pockets fitted by hand to match stripes and patterns, and edge stitching.
The styling details are limitless including over 20 collar styles, 12 different cuff designs, and 7 front styles to choose from. Whether you are looking for the absolute finest dress shirt available or a casual shirt that is a cut above in quality, fit and styling, Edwin Tankus Tailors can handle all your shirting needs.